There are many ways to give this holiday season
The Foundation 2 mission is to be a trusted support when life gets tough for all people, any time, every time. When faced with a pandemic, social distancing and a natural disaster, the pledge to be available any time and every time becomes more difficult – we are extremely grateful for everyone who has come alongside Foundation 2 to ensure this remains possible.
This year, we transformed our Crisis Center to function with a remote workforce, invented new procedures to increase the safety of our young people at the emergency youth shelter, and continued to offer supports to thousands of Iowans struggling to process crisis after crisis this year through phone, text, chat and telehealth services.
Giving and volunteering has looked different, too. We typically welcome dozens of volunteers every year to help support efforts at our Crisis Center and youth shelter. This year, all locations have closed to the public to increase client, staff and community safety, severely limiting volunteer opportunities.
We were blessed with support from Cedar Rapids Bank and Trust who showed up in the aftermath of the derecho to clear trees, pick up debris, and get our property back in shape for youth to safely play outside. We are grateful for these volunteers and others who have filled gaps in responsible ways, always asking "how can we still help?" even from six feet away.
Despite the inability to host volunteers in person, we continue our advocacy work with community volunteers and partners. Our long-standing philosophy – that all people play a role in suicide prevention – remains vitally important. Now more than ever, we consider so many members of our community volunteers, whether officially or unofficially. Each time you check in on a friend, make an attempt to connect with someone, make a kind gesture, or stop to ask someone if they are OK, you are playing a critical role to our organization as a mental health community volunteer.
So if you want to make a difference for Foundation 2 Crisis Services this holiday season, give your time to your children, solicit patience and an open heart when they're trying to virtually learn, be empathetic to people who haven't seen their loved ones in months, stop and ask people if they are OK, be flexible with your employees and in your work environment, give yourself grace, exercise, have a hot cup of tea, call someone you love, host a virtual trivia night, give generously to the nonprofits trying to fill gaps in our community, and practice gratitude when you can.
If you feel inclined to give a financial gift, we appreciate your contribution and will utilize your contribute to continue the vital services we provide to thousands across Iowa each year. You can learn more about financial giving or make a donation our website. 
We will get through this and it will get easier if we continue to show compassion and love to the people around us. We wish you happy holidays and a hopeful new year.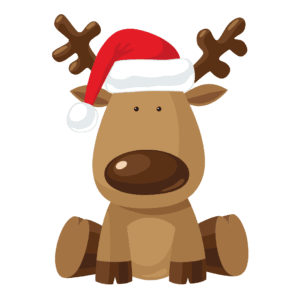 Need support?
Our crisis counselors are available 24/7, 365 days a year at 319-362-2174.
Search
Categories
Archives