Crisis Center – FY21 Annual Report

Crisis Center sees increased need
Iowans contact the Foundation 2 crisis center (phone, chat and text) for many different reasons. Sometimes, clients call once during a moment of crisis. Other times, we support clients through many days, weeks, or months of mental health concerns, life transitions, or other difficult times. No matter when they call, we are ready to listen.
In the last year, we have seen an increase in the number of individuals calling for the first time. The instability and stress of the last 18 months have had an impact on everyone, regardless of their age, demographics, income, or employment. For adults and youth experiencing a notable mental health concern for the first time, the unknown can be scary. Our counselors walk them through what they are feeling with compassion and understanding. They also help connect callers with additional resources for on-going support.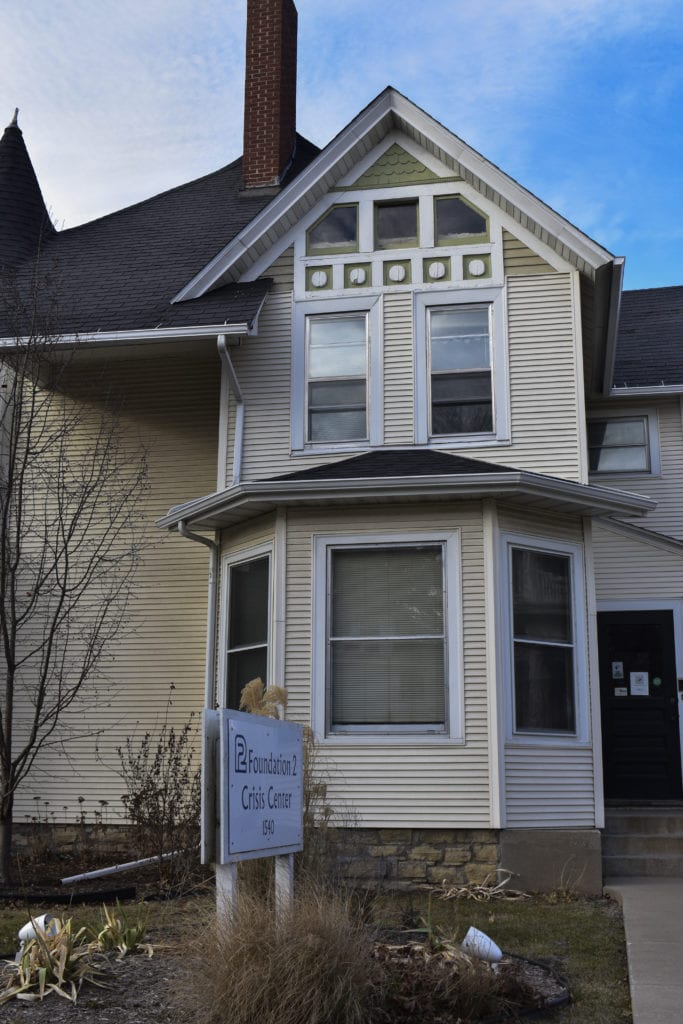 The Foundation 2 Crisis Center, 1540 2nd Ave SE, sustained damage in the August 2020 derecho. We are currently using other facilities and utilizing a hybrid work schedule to ensure services remain uninterrupted until repairs can be completed.
Tyrone's Story
Tyrone* called the Foundation 2 crisis line when he was struggling with thoughts of suicide. He worked with a crisis counselor to talk through what he was feeling and connect with support, including on-going mental health care and home-based services. He later called to say that "he is doing much better today. He said we have been a big help to him when he is suicidal. We listen, we let him talk, and we respond well to him. He wanted me to tell you thank you!
We hear these stories often – and they are possible, in part, thanks to you. Our community partners and donors help ensure that Foundation 2 services are able to continue in our community, providing a trusted support when life gets tough. Thank you.
*Name has been changed to protect privacy.
Crisis chat or text contacts
Follow up calls to clients
Contacts with those with thoughts of suicide or concerned about someone who was suicidal
Wonder what it's like to call?