988 Lifeline reduces barriers for Iowans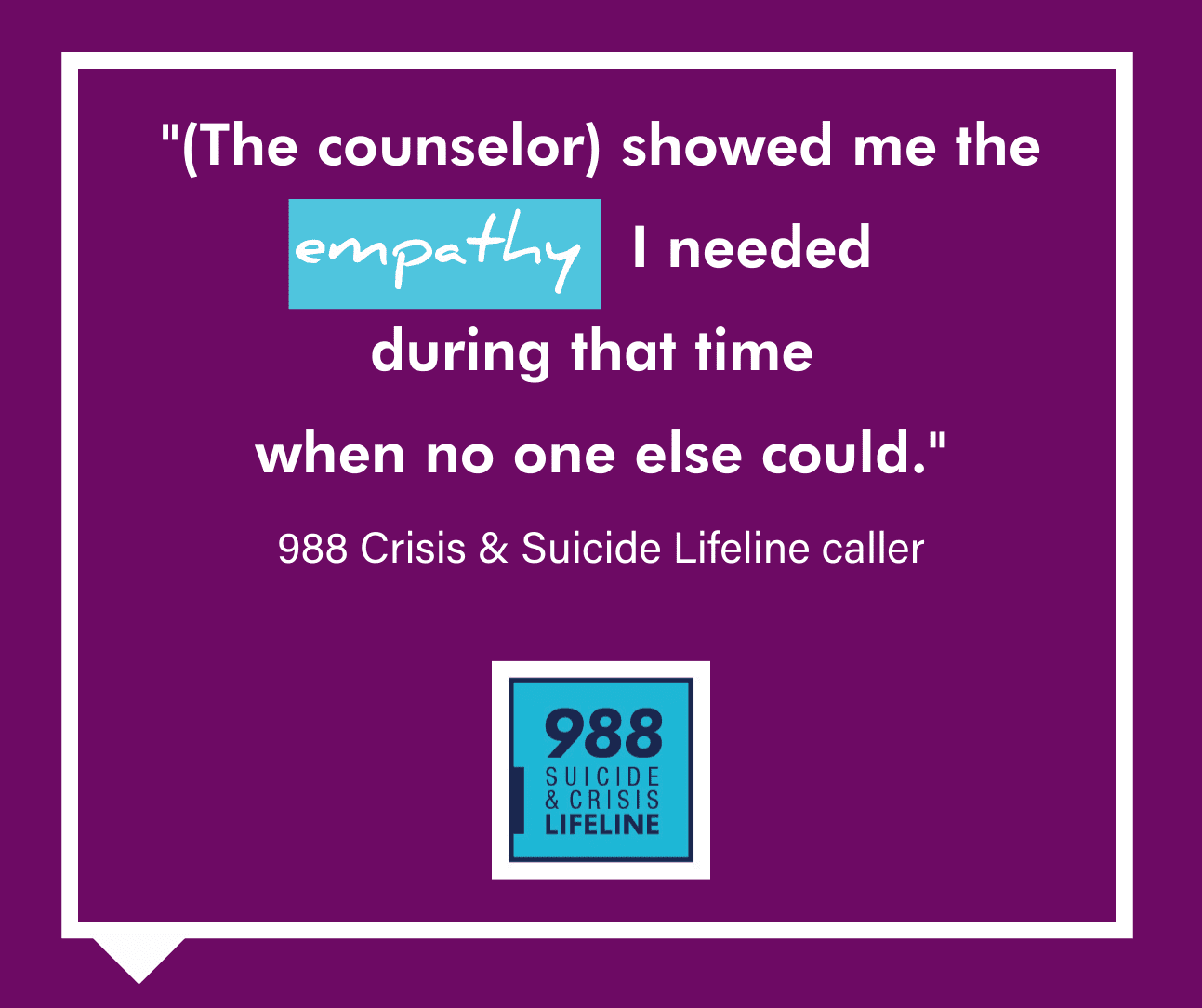 In the first year of the 988 Suicide & Crisis Lifeline (previously the National Suicide Prevention Lifeline), we have seen a 142 percent increase in contacts in Iowa. The introduction of the easy-to-remember three-digit dial code is a key factor in this increase.
Services like 988 help reduce barriers to accessing mental health and suicide prevention services. Barriers to care can include issues related to transportation, availability of services, ability to pay, stigma, and health literacy.
We are honored to be part of the national 988 Suicide & Crisis Lifeline network as one of two nonprofit agencies that answer calls, texts, and chats in Iowa. The expanded reach in the first year of 988 illustrates how vital these services are to supporting Iowans in crisis, including:
Easy entry point to care.

Accessing care for mental health concerns, thoughts of suicide, or substance use concerns can seem daunting when you're not sure where to start. 988 reduces those barriers by serving as an immediate, centralized service for in-the-moment care and referrals to on-going services. 
Free and confidential.

Your call, text, or chat with 988 (and our local crisis line at 319-362-2174) is free, regardless of insurance or income.  Your call, text, or chat is also confidential. No identifying information is shared outside your conversation.

 
Reduction of unnecessary 911-emergency calls.

Many 911 calls are related to mental health concerns. By utilizing 988 when appropriate, we can help reduce unnecessary 911 responses and connect people with the best source of on-going mental health care.

 
You can help further reduce barriers to mental health care by making it a regular part of your conversation with family, friends, and coworkers. If you'd like help starting those conversations, we can help. 
Learn more about the 988 Suicide & Crisis Lifeline on their website. By starting the conversation, providing support, and directing help to those who need it, we can prevent suicides and save lives. 
Search
Categories
Archives