'Safe in who they are and with those they love': Nina's story
Guest blog, written by Foundation 2 Crisis Services board member Nina Sheller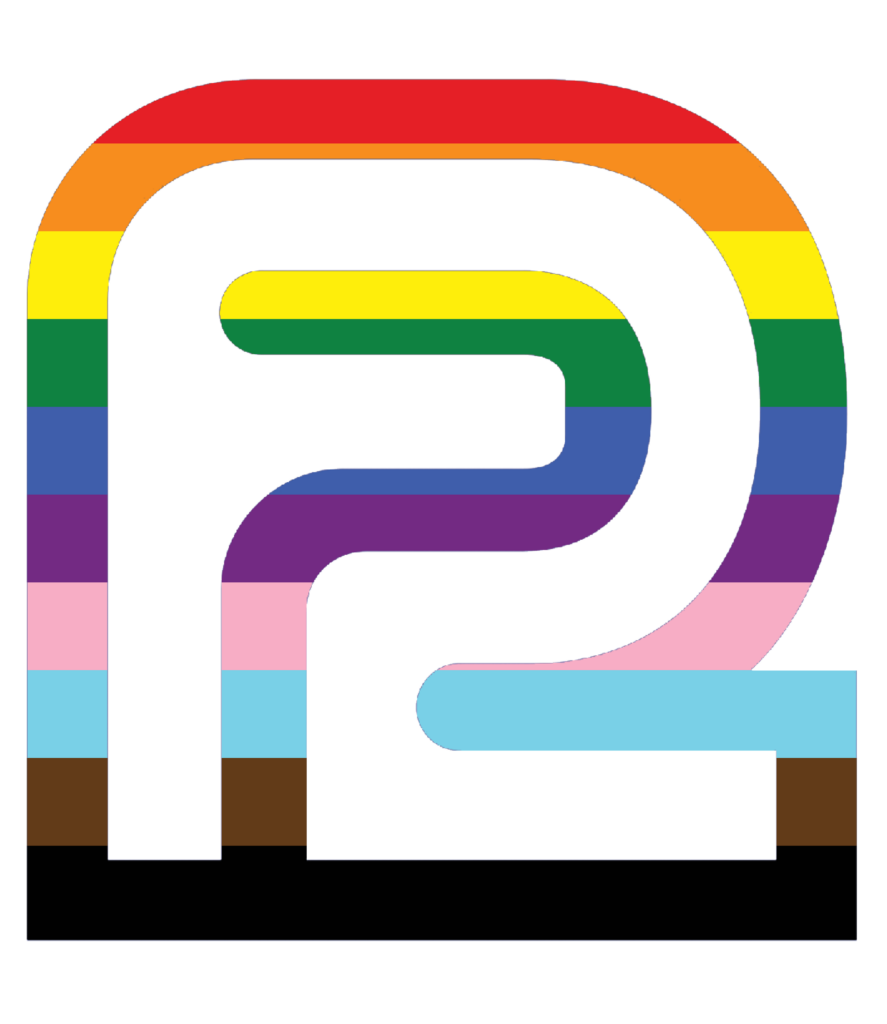 In 1970, the first Pride Parade was held in New York City, commemorating the one-year anniversary of the Stonewall riots. Since then, cities across the United States, and across the world, continue to celebrate LGBTQIA+ Pride in June with festivals, parades, and other events. These are spaces for members of the community to come together, advocate for their rights, and celebrate who they are. Cedar Rapids put on their first pride parade this year and will hold their annual PrideFest at NewBo in July.
I came out as bisexual in 2012, just after graduating college. I didn't attend my first Pride until I was 27, five years later. My experience with coming out was, as a whole, I think easier than what many others go through. Some friends and family members' initial reactions were that I was just confused and they repeated misconceptions about what it means to be bisexual. But, by and large, they quickly came around and have since been supportive, even attending many PrideFests and events with my son and me over the years.
That is not everyone's experience with coming out. According to National Alliance on Mental Illness (NAMI), LGBTQIA+ youth and young adults are 120% more likely to experience homelessness, often due to rejection by family over their identity. LGBTQIA+ youth are also four times more likely to consider or attempt suicide.
   I want every youth, both those who are confident in who they are and those who are struggling or questioning themselves, to have the supportive community I have gotten to see. I want everyone to feel safe in who they are and with those they love.
There are resources out there, local and national, that can help those who are struggling. Locally, there is the LGBTQ Center at Tanager Place and, of course, Foundation 2 Crisis Services. Nationally, there are the It Gets Better Project, GLSEN, and The Trevor Project, to name a few. They are here to support you or a loved one – I hope you'll take advantage of available resources.
Harvey Milk said, "All young people, regardless of sexual orientation or identity, deserve a safe and supportive environment in which to achieve their full potential." June is a time to celebrate who we are and who we can be. It is also a time to advocate for ourselves and our community to create a world that accepts us for who we are.
Resources:
NAMI article: https://www.nami.org/Your-Journey/Identity-and-Cultural-Dimensions/LGBTQI
Tanager Place LGBTQ Center: https://tanagerplace.org/prevention/lgbtq-center/
It Gets Better Project: https://itgetsbetter.org/
GLSEN: https://www.glsen.org/
The Trevor Project: https://www.thetrevorproject.org/
Search
Categories
Archives