Building a Foundation to Mental Wellness
We will be moving to our new headquarters facility in Downtown Cedar Rapids in 2023.
Welcome
As our programs continue to grow and the need for crisis mental health care increases, the importance of a centralized headquarters facility for Foundation 2 Crisis Services became apparent. Through the generous and dedicated support of our community leaders and their generous ARPA (America Rescue Plan Act) appropriations, corporate and board of directors, staff leadership, and others, we are set to make this dream a reality in 2023.
We sincerely appreciate everyone who has already joined us on this monumental project. For project updates and ways to get involved, we encourage you to check out our building updates below.
The Need
Our Cedar Rapids-based services are currently fractured between multiple locations, including the Crisis Center, Administrative Office, Fostering Futures office, and Mobile Crisis Outreach offices. While these locations were added over time to meet growing program needs, the multiple locations can inhibit programs' abilities to collaborate and reduce efficiencies.  
We also lack an adequate-sized training space for internal and community-based training. To continue to meet the increasing community needs for mental health and suicide prevention and intervention care, we saw the need to centralize our growing programs to increase collaborations in the community, improve accessibility for community-based crisis programs, and create a trauma-informed workspace for our dedicated teams.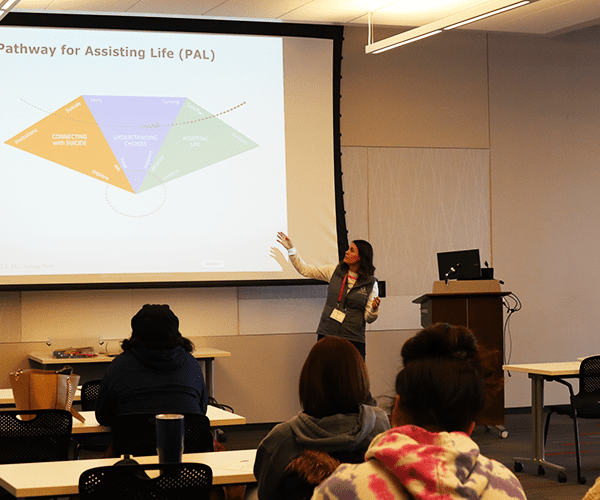 New Space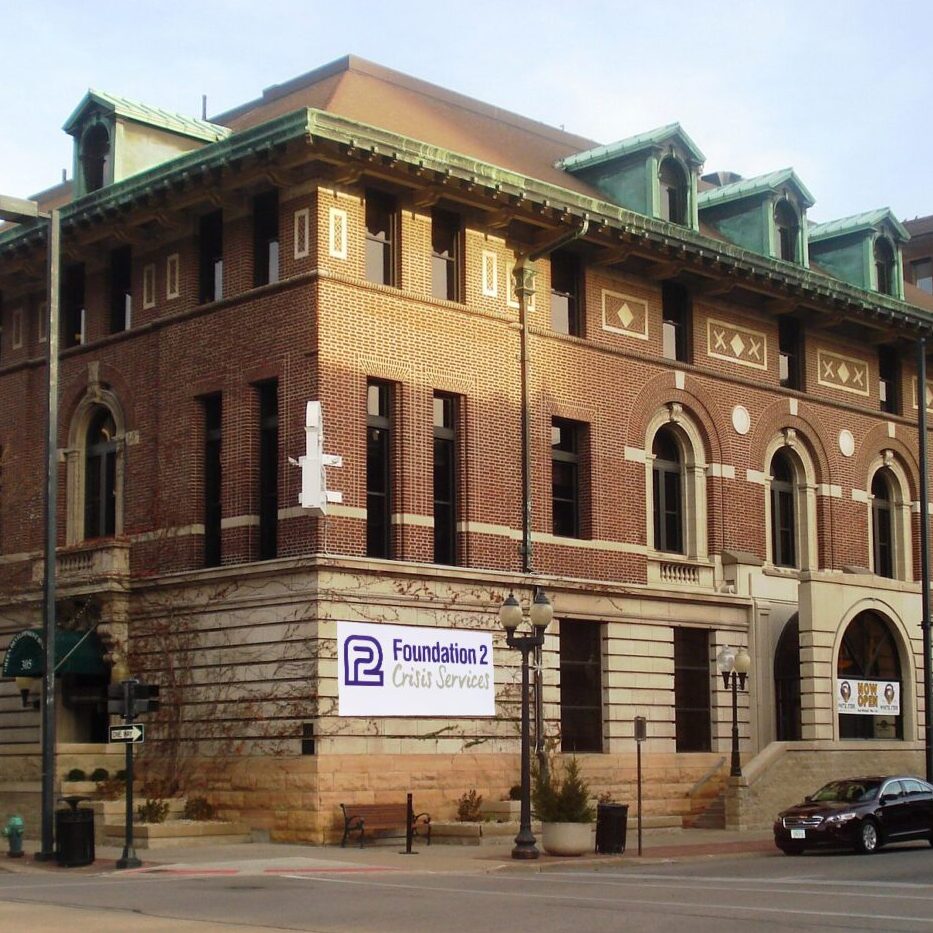 In October 2022, we purchased the historic Witwer Building in Downtown Cedar Rapids. The building, located at 305 2nd Ave. SE, was built in 1908 and has been home to a post office, grocery store, courthouse, social services, restaurants, and more. Working with Rinderknecht Associates and Solum Lang Architects, we are undergoing a building remodel and update to best fit our staff and client needs. Our intention is to respect the historical elements of the building while also making it fit our modern needs. 
When complete, the building will office all our programs except for our teams at the Linn County Mental Health Access Center, youth shelter, and law enforcement agencies. We look forward to this next stage in agency growth that will allow us to better serve our communities. 
Here are a few ways we anticipate the move will support our staff and clients:
The renovations will create a trauma-informed and collaborative workplace for our teams. Our counselors provide high-acuity mental health and suicide prevention/intervention support every day by phone, chat, text and in-person support. By providing a supportive and trauma-informed workspace, we can facilitate and encourage employee well-being and ensure our teams are at their best to provide high-quality crisis support to our communities.

 

By combining our crisis programs into a single space, teams can increase collaboration and supervision and provide real-tim

e feedback and processing following crisis calls. This will increase overall employee well-being and ensure we continue to provide high-quality crisis care to tens of thousands each year. The downtown location also improves our accessibility to the interstate for Mobile Crisis Outreach dispatches.

 

The large facility will enable us to provide community and corporate training on mental health and suicide prevention. Previously, we have held these events off-site, increasing training-related expenses. We have seen an increase in the demand for community-based training and will continue to meet those needs with this facility move.

 

Being located across the community has created inefficiencies that are costing our agency more than necessary.  Being able to combine our services into a headquarters location allows us to decrease the individual expenses of each office and streamline internal processes to save time and money.

 
This project is largely made possible through generous grant funding from the American Rescue Plan Act (ARPA) funds approved by the Linn County Board of Supervisors and City of Cedar Rapids; State of Iowa's Nonprofit Innovation Fund; and corporate and private contributions. We value the investment our communities have made in Foundation 2 Crisis Services and suicide prevention.  
We're so close to the finish line on this transformational project with just under $1 million left to reach our goal.
We still need community support to ensure the building's completion. Schedule a meeting with Katie Curtis by calling 319-200-8428 or emailing kcurtis@foundation2.org.
FAQs
Foundation 2 Crisis Services provides phone, text, and chat crisis support, as well as in-person crisis services through our Mobile Crisis Outreach program. Our MCO team will travel to you, including at home, work, and public areas. Walk-in clients' to the Downtown location will be triaged by the Mobile Crisis team. However, our service model does not prioritize walk-in services. If you would like walk-in care, we encourage you to visit the Linn County Mental Health Access Center where Foundation 2 crisis counselors and our partner agencies can provide rapid, walk-in crisis support. 
We are pleased to provide a flexible work environment that supports our employees in a variety of workplaces, including fully in-office, fully remote, and hybrid schedules. When renovations are completed, our new space will accommodate all levels of workspace needs and will include office hoteling spaces and drop-in workstations for remote and hybrid employees to utilize.  
Our emergency youth shelter will remain fully operational in its current location. Group housing has specific facility and resource needs, and the existing facility can meet these needs to ensure youths' safety and wellbeing. Services at the youth shelter will not be impacted by the move. 
Additionally, our team at the Linn County Mental Health Access Center will remain in their current location. And, our Law Enforcement Liaisons will remain directly embedded in law enforcement offices. 
The total cost is expected to be $5.2 million dollars. We are grateful for the generous community and state grant support for this project.
In our new space, we plan to have a memorial wall to offer the opportunity to honor a loved one who has died by suicide. We plan to partner with a local artist to create a beautiful tribute opportunity that will be open to the public; more information about the memorial wall is available in our donor booklet.
As of November 2022, White Star Ale House chose to not renew their lease. The bar Country Underground closed in September, prior to Foundation 2 Crisis Services owning the facility. Inquiries about leasing the restaurant space should be directed to Chief Financial Officer Matt Heinricy at mheinricy@foundation2.org