Emergency Youth Shelter – FY21 Annual Report

Youth Shelter navigates challenging year
The Foundation 2 Emergency Youth Shelter provides housing for youth ages 11-17 experiencing a personal or family crisis that makes it necessary to temporarily live away from home. In FY21, 127 youth were admitted to the shelter.
Youth come to the shelter for many reasons, including placement in foster care, dangerous behaviors at home that pose a risk to others, sex trafficking, being homeless or a runaway, and other serious situations. While they are at the youth shelter, our goal is to provide a structured, therapeutic environment while working toward options for long-term stability.
In FY21, shelter staff navigated the challenges of the coronavirus pandemic and the derecho while ensuring youth remained safe and supported. We thank all our community partners and volunteers who supported the youth shelter, including helping us purchase exercise equipment during November's Giving Tuesday. These efforts ensure we can continue to provide a home-like, therapeutic setting for our communities' vulnerable youth.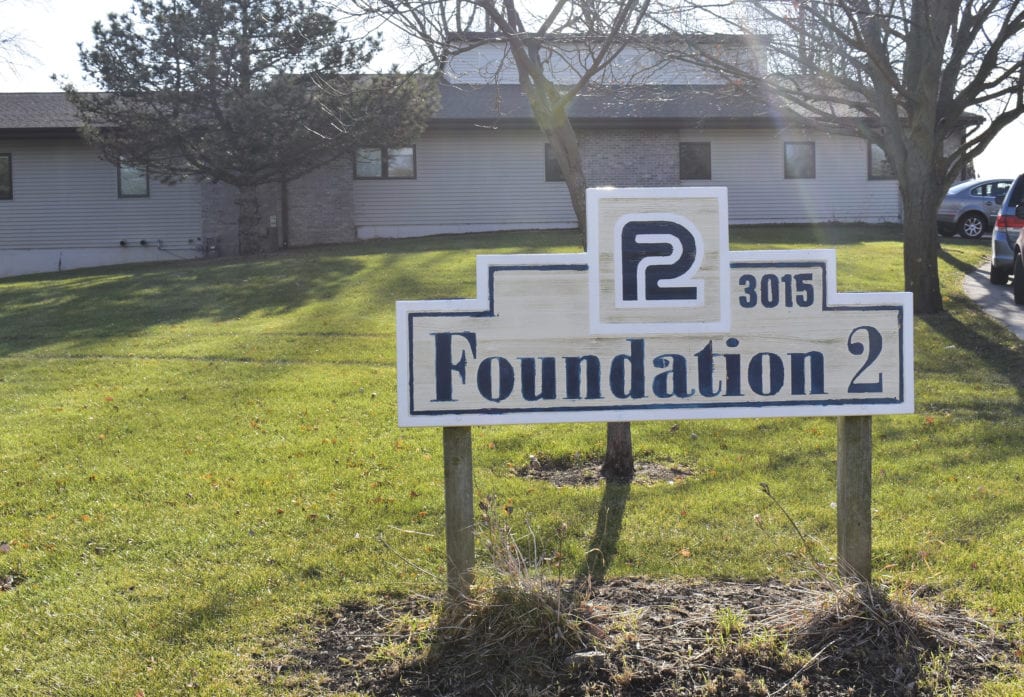 The Foundation 2 youth shelter is the only youth facility of its kind in Linn County. It has 17 beds for youth ages 11-17 years old.
How We Can Help
Building Coping Skills
The Youth Shelter partnered with Challenge to Change Inc. to provide trauma-informed yoga classes to youth this year. The class occurred weekly for six weeks. Kids learned valuable coping skills and mindfulness techniques that they could apply to other areas of their lives. Inspired by their progress and the impact the new coping skills had on youth, a full-time staff is now learning how to provide trauma-informed yoga to continue to provide this activity at the shelter.
Kaiya's Story
Kaiya is a 17-year-old youth who stayed at the shelter in early 2021. After experiencing multiple major disruptions that made it difficult for her to maintain stability, she is now working toward high school graduation and plans to attend a community college. She has expressed interest in going into the social work field, based on her own experience receiving social services when she needed support.  She has an apartment lined up, has a job, and is currently saving for a car. Her time at the Youth Shelter helped her learn to advocate for herself and the importance of taking responsibility for herself and her actions, Kaiya said. She doesn't believe she would be where she is today if she hadn't had the support of the Foundation 2 Emergency Youth Shelter.