Mobile Crisis Outreach – FY21 Annual Report

Mobile Crisis Outreach wins national award
Sometimes, in-person support is the best option when someone is experiencing a mental health crisis, substance use issue, or other serious concern. The Foundation 2 Mobile Crisis Outreach program responds to calls in Linn, Benton, Jones, Delaware, Bremer, Buchanan, Cedar, Jackson, Clinton, Scott, and Muscatine counties.
Following the derecho in August 2020, the Mobile Crisis Outreach team worked tirelessly to meet in-person crisis needs in Cedar Rapids and surrounding communities. They staffed the resource centers in Cedar Rapids for weeks after the natural disaster and resumed responding to community calls as soon as community infrastructure allowed for it.
These efforts – coupled with their year-long efforts in the face of the coronavirus pandemic – earned them the sole national 2021 American Association of Suicidology Award for Mobile Crisis Outreach. We applaud them for their efforts and impact!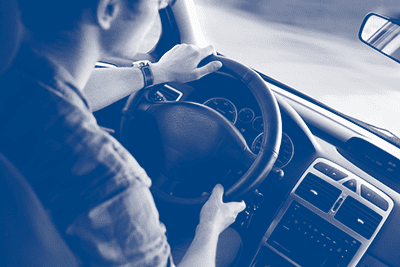 MCO arrives in an unmarked car within 1 hour of receiving a call. Counselors work to assess the situation, attempt to stabilize and diffuse the crisis, provide counseling as needed, and provide referrals to other services.
How We Can Help
MCO counselors met with a parent and their adult child after the parent expressed feelings of anxiety and depression following the loss of their spouse and mental health concerns. There were also concerns that medication was being used inappropriately.
MCO helped them assess the situation and talk through options for recovery and support. After the visit, the adult child told Foundation 2, "I really appreciate the help you guys gave us. I don't think (my parent) would have agreed to an inpatient treatment center if we would not have met with you guys. Your staff was very helpful. Thanks for the followup."
Mobile Crisis Outreach dispatches

Youth-Based Services
Youth-focused crises services are also available through the J-FAST and school-based liaison programs, two of Foundation 2's Mobile Crisis Outreach programs. These services provide in-person crisis support for youth and their families in counties across Eastern Iowa.
How We Can Help
When a parent called with concerns about their child, who was expressing thoughts of suicide, the Foundation 2 MCO team responded to their location within an hour. The team of crisis counselors assessed the situation, helped diffuse the emotional crisis, provided counseling, and connected the family with additional resources.
Afterward, the parent "was extremely pleased with MCO services. She raved about the amazing job the counselors did working with them and with (her daughter). She expressed that they are used to the anxiety and panic attacks, but that suicidal ideation is new to them. They felt the counselors did an excellent job of educating them on suicidal thoughts, and appreciated the time taken to safety plan so that they were comfortable. Anna said she felt secure by how seriously our team took the suicidal statements."
Youth-specific, in-person crisis support is available in Benton, Bremer, Buchanan, Cedar, Clinton, Delaware, Iowa, Jackson, Johnson, Jones, Linn, Muscatine, Scott, and Washington counties. Learn more here.